Neukolln berlin investors guide
Neukolln, one of the most populated areas of Berlin, actually started life as an independent city (Rixdorf) until it was incorporated into Berlin in 1920.
Yet this hugely diverse and cosmopolitan area still offers the investor great value for money as historically the area was considered somewhat working class! The area has a huge range of period, residential apartment houses and detached houses. The old fashioned notion that this is not interesting to property investors is now changing. Today affordable and attractive properties are very much in demand.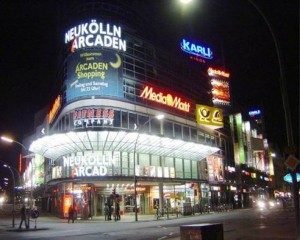 Increasing local investment has created, for example, luxury properties close to the attractive canal sides. Downtown areas offering attractive cafes, galleries and restaurants are now popular with local families.
Neukolln has also benefitted from the closure of Tempelhof airport in 2010 and the subsequent introduction of fairs and even fashion shows on the old airfield site. The Grade 2 listed airport buildings are now the hosts of, for example, wine shows and trade fairs. The site is destined for landscaping and maybe even the introduction of a lake!
Already many areas within Neukolln are experiencing the creeping gentrification seen previously in many other districts of Berlin. The Volkspark Hasenheide and Britz gardens add to the many attractive local amenities.
The Berlin Senate are trying to play their part also with support in the education sector, business development and help in such as the re-development of Karl-Marx-Strasse as one of the main shopping streets of Berlin. Significant activity is apparent in these areas.
The cosmopolitan nature of the area produces a range of 'hot nightlife' and innovative shops as developed from a mix of creative professionals as well as energetic students. Neighboring Kreuzberg has a clear influence in northern Neukolln. The multi-cultural locals have delivered a genuine tolerant melting pot of local amenities and meeting points.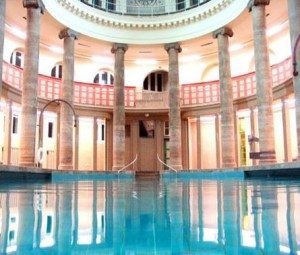 The successful development of Kreuzberg is a clear indication of where property prices and rental rates are heading! The spillover into Neukolln with its improving living conditions has increased the demand for property from both tenants and buyers alike.
Neukolln enjoys a comprehensive range of transport options. Excellent rail connections with both above (S Bahn) and underground (U Bahn) systems offers easy transfer across Berlin. The picture is completed with a dense network of bus routes and access to the city ring road. The completion of the Berlin Brandenburg International airport in 2011 will bring an estimated 25,000 new jobs to the area – a boom that will only enhance the demand for high quality residential and commercial property in Neukolln.