Moabit -Tiergarten
Tiergarten is at the very heart of Berlin. This 'green' district sits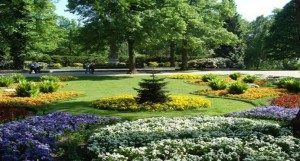 directly between the historic East and West city centers of Berlin. So much of Berlin seems to wrap itself around the Tiergarten area including the KuDamm in the West and Potsdamer Platz towards the East. Tiergarten district is now a part of Mitte which now extends across the central areas of Berlin.
The area, of course, is famous for the huge inner city park area and zoo. The largest park in Berlin owes its heritage to the original hunting grounds of the Prussian aristocracy. Today this wonderful green area offers picnic spots, boating lakes, BBQ places and waterside walks along the River Spree.
Adjacent to Tiergarten are the areas of Moabit and the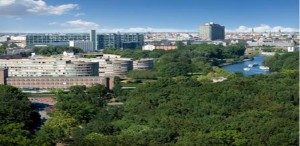 Hansa area. Each has a certain individuality in its make-up. Moabit to the north of the district offers a dense area of tenement buildings historically thought of as unattractive until gentrification arrived in Berlin. Now these wonderful old period buildings are being restored to their former glory and the area has been transformed. Now a district of tree lined avenues where families enjoy the central location and ease of access to all Berlins attractions.
The Hansa quarter, however, has a quite different history. The area became famous as a pioneer of modern post–war architecture where competing architects offered the 'latest-thing' in suburban residences. The International Building Exhibition of 1957 has left a number of unique properties in this fascinating example of the architecture of democracy!
What Tiergarten really has to offer is opportunity. This previously unfashionable area has not seen the increase in property prices witnessed in other central locations. Tiergarten has never been considered as a prime residential area – this is changing! This central district simply has too much to offer the potential tenant or owner and the smart investor should be active now! The 'ripple effect' from the hugely popular Mitte district is finally approaching Tiergarten and Moabit.