In recent years Berlin has become a University city attracting students from all over the world. Moreover, many international companies have copied their development centers and their activities to the city of Berlin.
Both trends have created higher demand for furnished apartments throughout the city, however, mainly in the centrally located neighborhoods.  These apartments are rented for a limited period of 3 – 12 months (mid-term lease) and usually allow the owner to achieve a significantly higher yield compared to standard rental agreements. Besides, the owner has the possibility to obtain use of the apartment as soon as the contract ends.
The rent for those apartments is not only higher than the standard one but the apartments also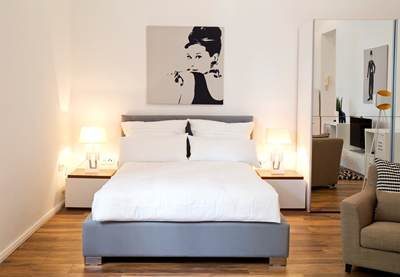 have a higher market value.
Yearly replacement of the tenant ensures an adequate rent without being bound to any regulations.
Unlike leasing the apartment on a daily/weekly basis, which has just recently been prohibited by a new law in Berlin, maintaining the property does not cause any hassle.  Not to mention our services, such as furnishing, providing the necessary equipment, maintenance, collections and searching for new tenants, which facilitate the process.
Example for increasing the value of your property :
(as in above option)
Standard rental agreement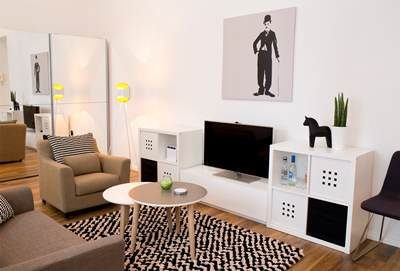 Price of a renovated (empty) apartment 33qm in Kreuzberg
EUR 100.000
Rent 10 EUR per qm
EUR 3.960 (yearly)
Yearly yield 3.96%
Mid-term lease, furnished apartment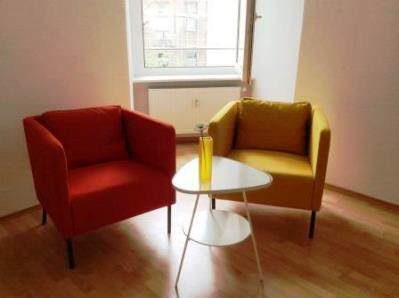 Price of a renovated (empty) apartment 33 qm in Kreuzberg
EUR 100.000
Furniture, accessories/equipment and adjusting the apartment
to mid-term lease
EUR 6.000
Total cost
EUR 106.000
Rent
EUR 14.00 /qm EUR 5.540 (yearly)
Yearly yield: 5,23%